You are here
Back to top
Behold the Ape (Hardcover)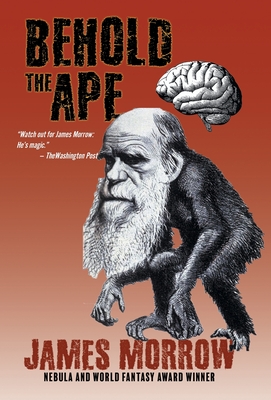 $32.99

Usually Ships in 1-5 Days
This book is non-returnable.
Description
---
An acerbic, entertaining caper of evolution, gangsters, Darwin's brain, and the Golden Age of Hollywood.
When Sonya Orlova, a successful 1930s horror-film actress, crosses paths with a gorilla whose brain has been swapped for the frozen cerebrum of the late Charles Darwin, the two are inspired to write and produce evolution-themed monster movies-with Sonya in her greatest role, Korgora the Ape Woman
As this offbeat and controversial Hollywood series finds a devoted cult audience, Sonia's relationship with her strange simian collaborator acquires an intensity neither could have imagined.
Then disaster strikes, as zealous opponents to Darwin's ideas contrive to put the Ape Woman out of business.
By turns satiric and romantic, madcap and thoughtful, Behold the Ape is at once an outr love story, a tribute to classic monster movies, and a science-fictional celebration of that beleaguered institution we call public education.