You are here
Back to top
Aeroponics Gardening for Beginners: Essential Guide On How To Grow Healthy Organic Fruits And Vegetables Without Soil (Paperback)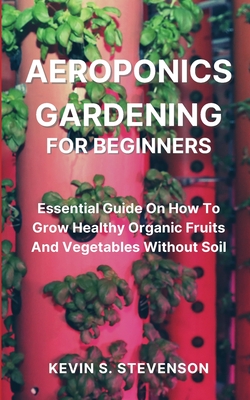 $18.99

Usually Ships in 1-5 Days
This book is non-returnable.
Description
---
Do you wish to restore yourself to the tastes of fruits and vegetables?Do you wish to eat a balanced diet?Have you tried all the cultivation methods, but never achieved your production goals?
Then start growing plants in an environmentally friendly way. Aeroponics holds a unique place among modern crop cultivation technologies due to the numerous benefits it provides.
It is simply the cultivation of plants without the need of soil or water.
Nebulizers are used to deliver nutrients. The history of Aeroponics is linked to centuries of scientific research, as a consequence of which many tests have been conducted to discover the best and balanced nutritional composition to ensure plant vitality.
It is no longer essential to bother about weeding and pest control in the soil using Aeroponics.
Aeroponic plants are healthier and grow faster than plants grown in soil. Another advantage is that an Aeroponic system can be delivered semi-automated or fully automatic with the addition of certain expansions. As a result, it is particularly well suited to individuals who do not have a vast garden, ensuring flawless results. In this book we will deal with the following topics:
How to start an Aeroponic growing?
Installing an Aeroponic SystemWhich plants to growAnd more
What are you waiting for?
Now is the time to start creating your Aeroponic System and rediscover the old fruit flavors. Don't waste any more time
Get Your Copy Now, and Start Living a Healthier Life