You are here
Back to top
Basic Drafting: A Manual for Beginning Drafters (Paperback)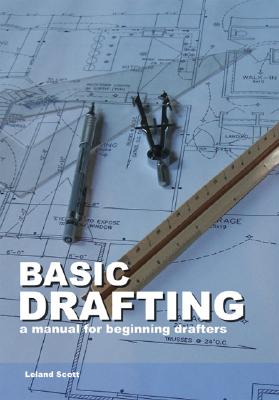 $40.00

Usually Ships in 1-5 Days
This book is non-returnable.
About the Author
---
Leland Scott has been an adjunct faculty member at Baker College of Owosso for fifteen years, teaching both board and CAD drafting. In 2003, he was named Instructor of the year. In addition, he owns and operates his own design business. Leland received an MBA at Baker College, a Bachelor's degree from John Wesley College, a vocational education teaching certificate from the University of Maryland, Teaching certificate from the U.S. Navy, and diplomas from two Navy drafting schools. Leland also attended William and Mary College, Cecil Community College, Old Dominion College, and Lansing Community College. Leland served as a Draftsman and an instructor in the U. S. Navy for 20 years; worked, and taught, in three engineering companies as well as teaching in Lansing Community college. Leland's experience has been in all phases of drafting and field work, including machine drafting, architectural drafting, civil drafting and graphic arts, covering nearly fifty years experience as a draftsman, technician, inspector, and instructor.